Group Calf Housing
Outdoor Group Calf Hutch
Easier Transition to Group
Creating a manageable, easier transition to group environment.
When calves raised individually are placed in large groups, the stress from competition and social pressure can lead to setbacks in growth and health. Placing 4 to 6 similarly sized, weaned calves in a Outdoor Group Calf Hutch is the best way to ease the transition. Continued growth and health will be attained as animals bond into a social group.
NEW! Rear bedding door
Constructed of high-molecular-weight polyethylene plastic that will not breakdown and deteriorate
Large entryway for maximum ventilation
Extra hutch height allow animals to stay in the unit longer
Treated lumber base provides a stable and secure foundation
Ridge top ventilation for improved air circulation
Specifications
Dimensions
Outside
86.5″ L x 107.5″ W x 72″ H
220cm x 273cm x 183cm
Inside Usable Calf Space
82″ L x 102″ W x 71″ H
208cm x 259cm x 180cm
Weight
235 lbs.
107 kg.
Features & Benefits
Large Bedding Door
Provides producers with a convenient source for blowing in fresh bedding without interfering with animals in the front.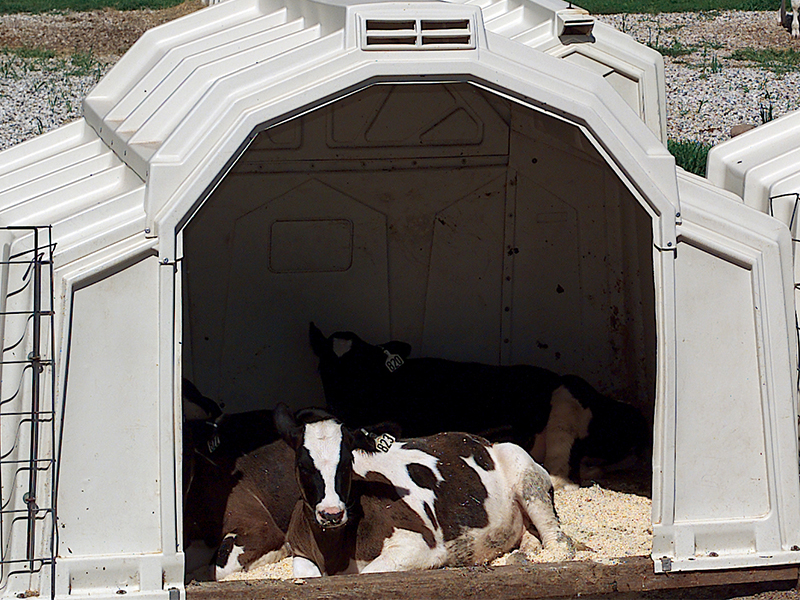 Large Entry
Optimizes airflow for an ideal microenvironment and minimizes the potential for problems and injury while calves enter and exit.
Treated Lumber Base
Resistant to moisture, UV rays and rot, the treated lumber base is both strong and extremely durable.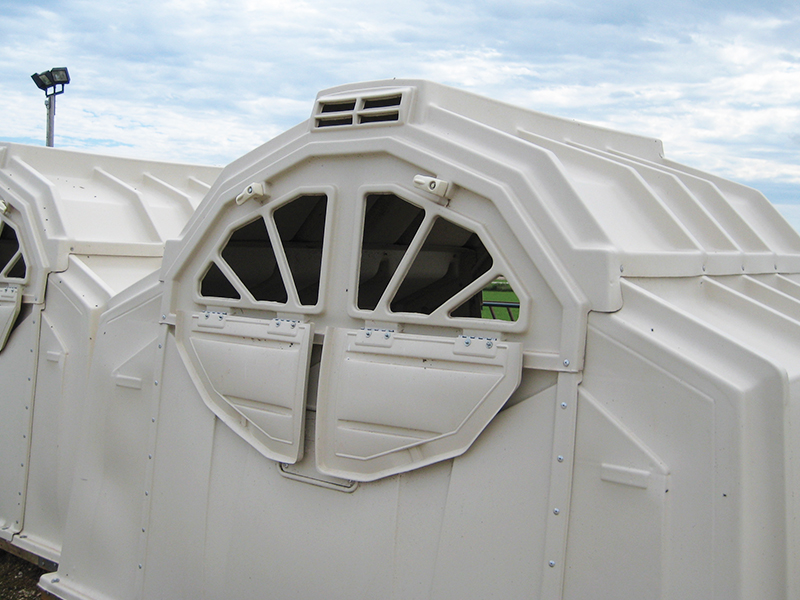 Optional Vent
Improves airflow for ventilation and better observation, reducing stress during this sensitive time.